NYOUG is an Affiliate of IOUG

NYOUG does not share its email list with any vendors or other organizations. You may opt out of receiving our email blasts at any time by sending an email to info@nyoug.org with "Remove" in the subject line.
Oracle/MySQL: Which Database Is Best For You? Hofstra University October 11, 2007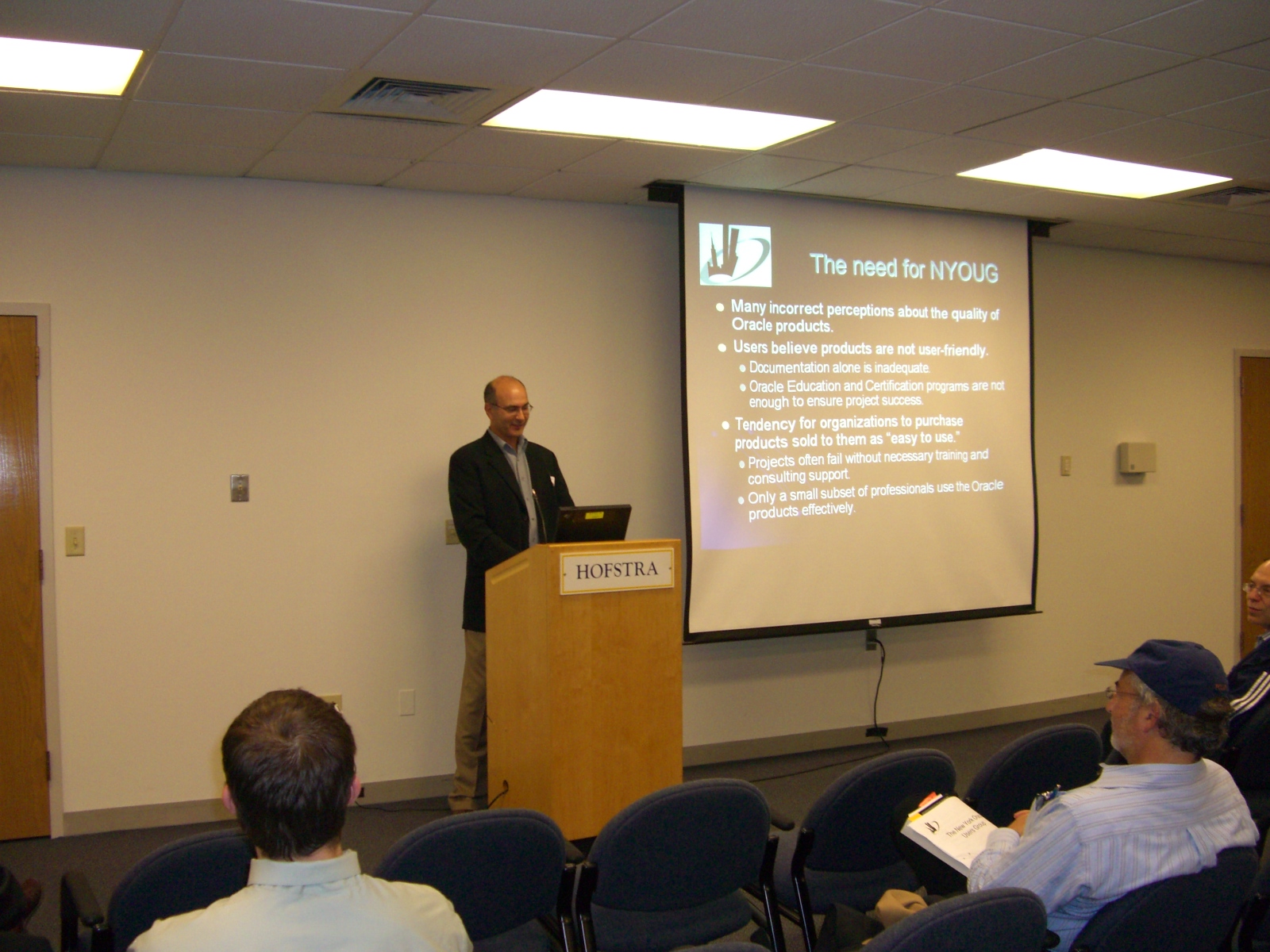 Coleman Leviter - NYOUG WEB SIG Chair:
Presenting the basic description of Oracle including the strengths, applicability, support and cost.
Coleman described a typical scenario where Oracle would makes sense and be used and then took Q&A. This event was to provide a comparison of ORACLE vs. MySQL. It was held at Hofstra University on October 11, 2007.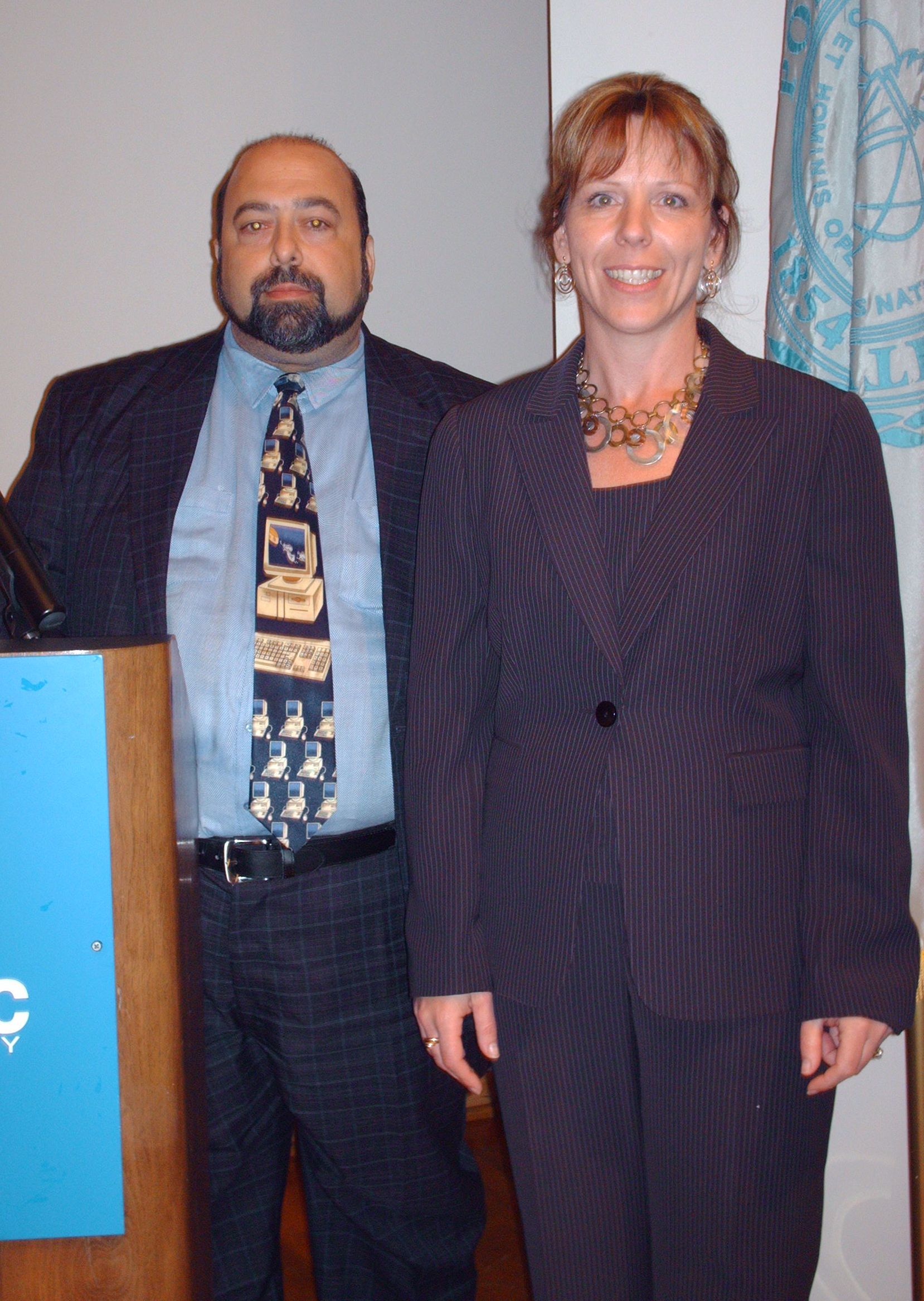 NYOUG and Oracle Corporation announce scholarship awards:
Kim Marie Mancusi, Director – Field Marketing, Oracle Corp., and Carl G. Esposito, Director – Strategic Planning and President Emeritus, NYOUG, announce new scholarship awards at the New York City Academy of Information Technology Graduation Ceremonies held at the Polytechnic University campus in Brooklyn, NY on June 6, 2007.
Presidents - Past & Present of Oracle and Oracle User Groups
From left to right: Rob Lepanto (President - NYC OAUG), Charles E. Phillips, Jr. (President - Oracle Corporation),
Nicholas Donatone (President - NJOUG), Richard Sullivan (Chairman - NJOAUG),
Carl Esposito (NYOUG - President Emeritus), Dr. Paul Dorsey (NYOUG - President).